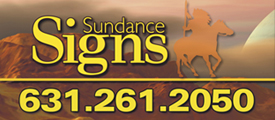 A Business With No Sign Is A Sign Of No Business


Your business can always use more visibility and name recognition. Putting a beautiful vinyl wrap on your company van or car is an affordable and effective way to get started. What are you waiting for? Call now!
Improve your visibility with vehicle signage

Give your boat or yacht more personality with vibrant lettering
In addition to our fabulous stainless steel yacht names, we also offer the option to have your boat's name and any associated graphics reproduced in beautiful vibrant colors in durable waterproof vinyl. Whether you choose a simple block lettering font or something more dazzling in fancy script lettering, your boat will stand head and shoulders above others at your marina or other place of anchorage.
With more than 25 years of successful operation behind us, you know you can count on our team to provide the custom signs you need no matter what obstacles stand in the way.
Get the perfect sign at the perfect price with
one call